Add DuoTones like a pro.
Vexus's DuoTone Pro Photoshop Plugin, allows you to add a rich duotone effect to your design or images quickly, and without the need for large design templates or downloads. Each duotone effect is easy to apply, and visualise with our inline preview images.

Native Adobe Photoshop 
UXP Plugin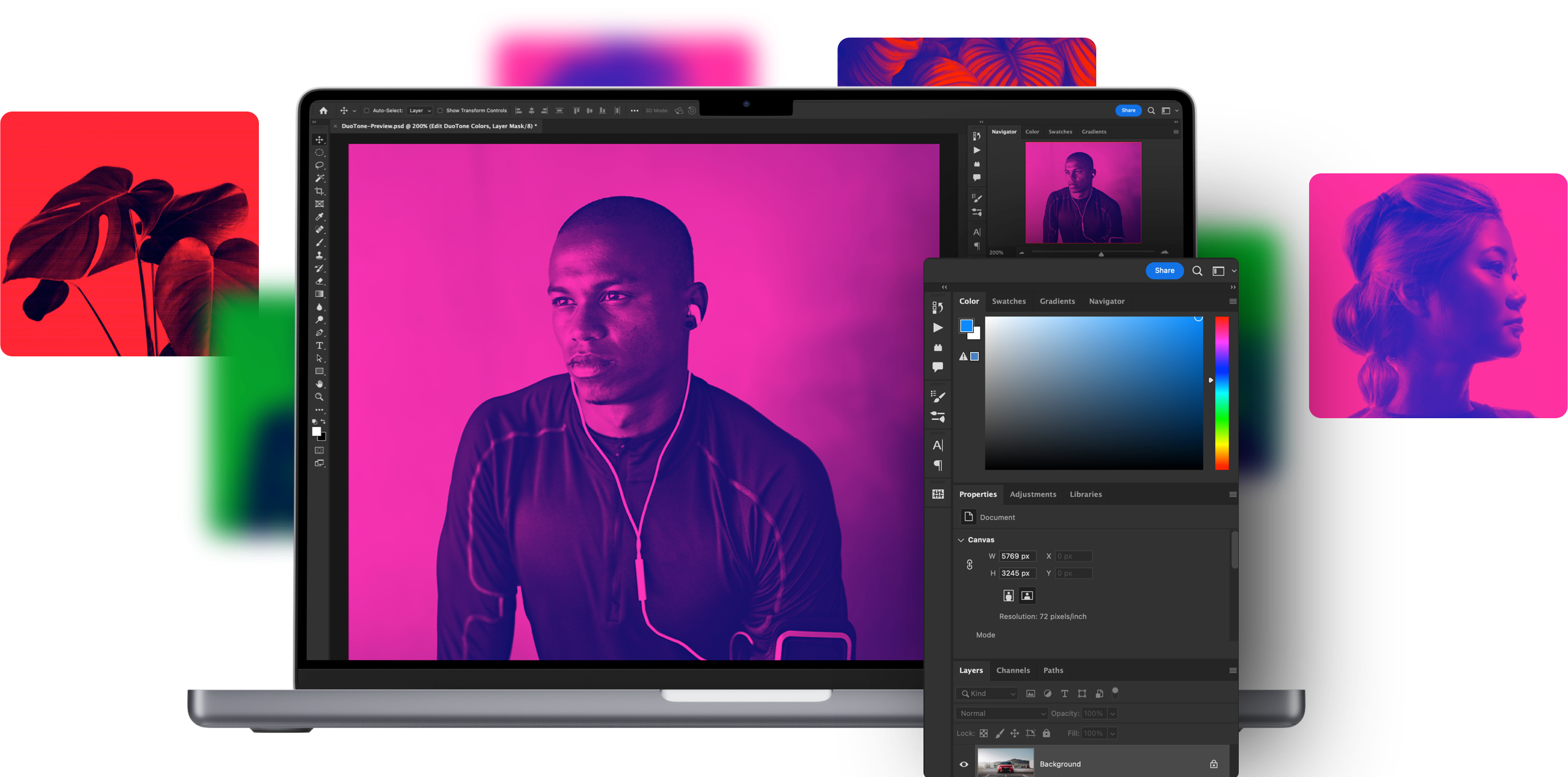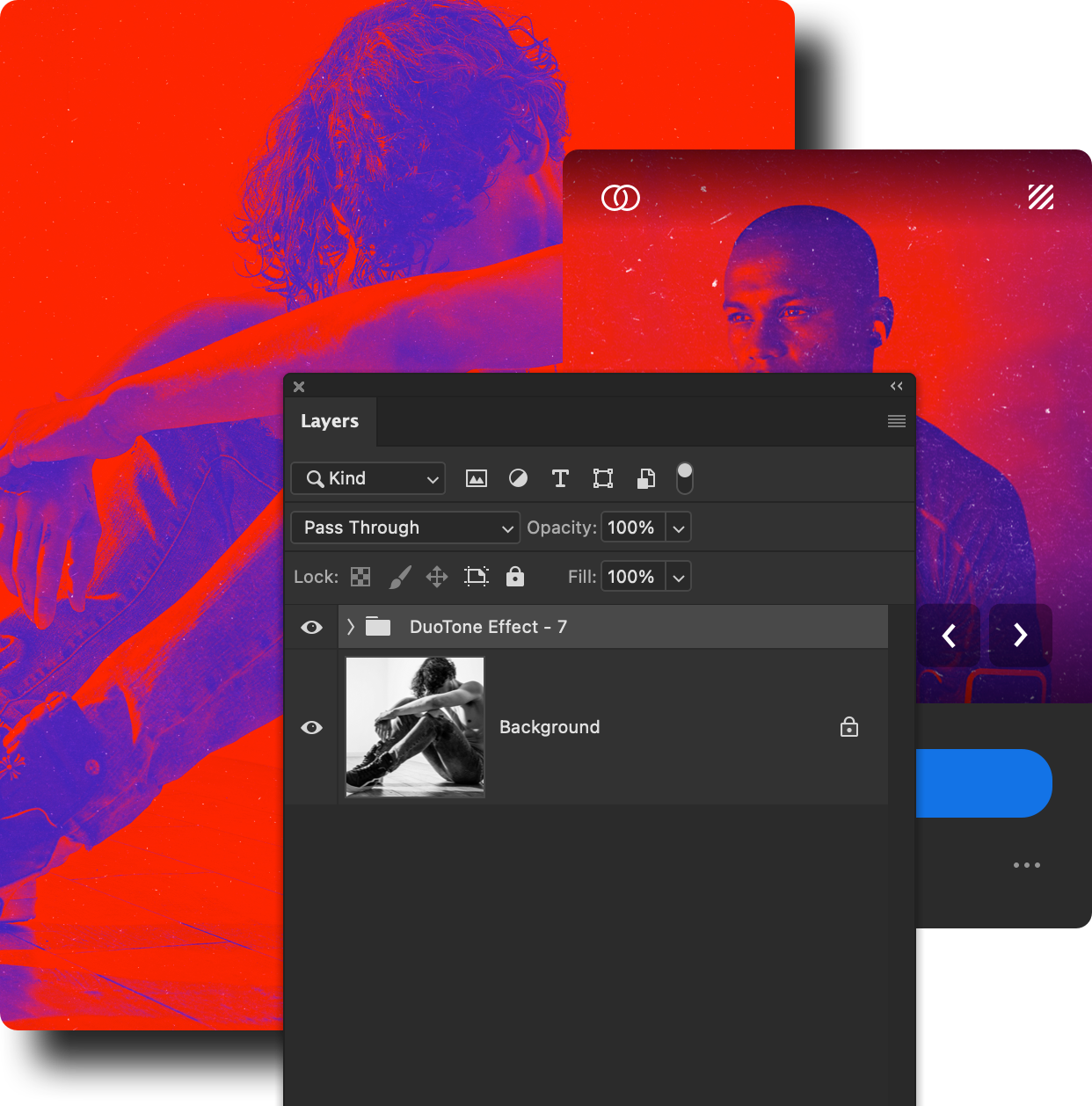 Non-destructive.
All applied DutoTone effects are added to your Photoshop document in a non-destructive manner, to allow for fine-tune customisation and editability, never affecting your underlying artwork, design or photographic image.

Non destructive 
Adjustment Layers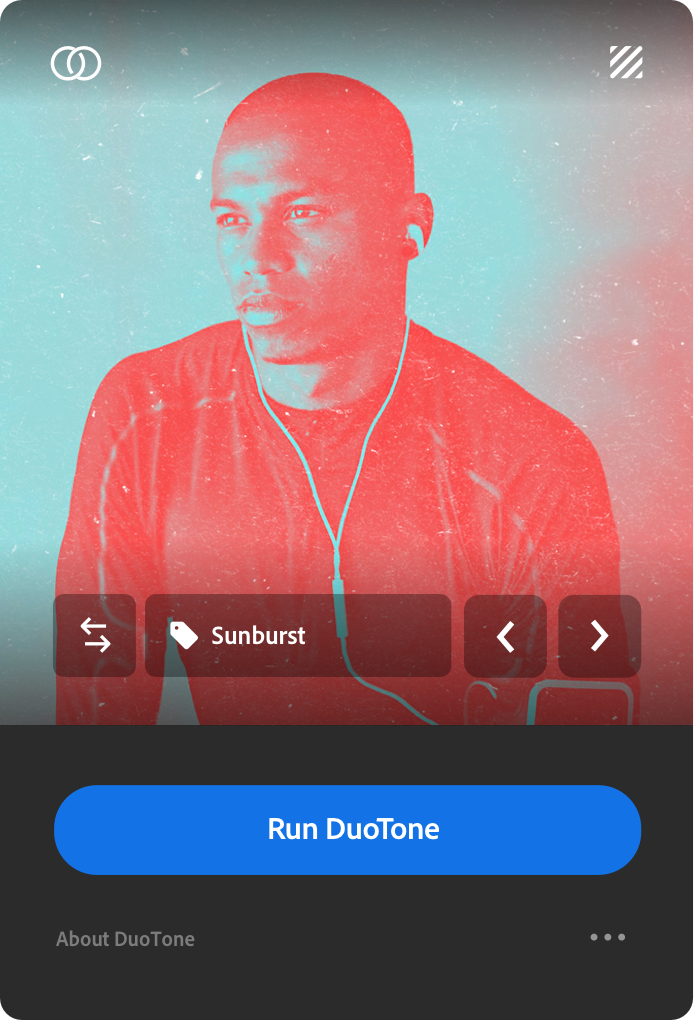 1 Click Textures.
As easy as it is to add DuoTones to your images, with just 1 click you can also opt to add a subtle rustic texture, to achieve that distorted or aged look that matches so well with DuoToned images. Once you've turned on the texture set, every DuoTone effect thereafter will also apply the texture to your images.

Texture user
Settings saved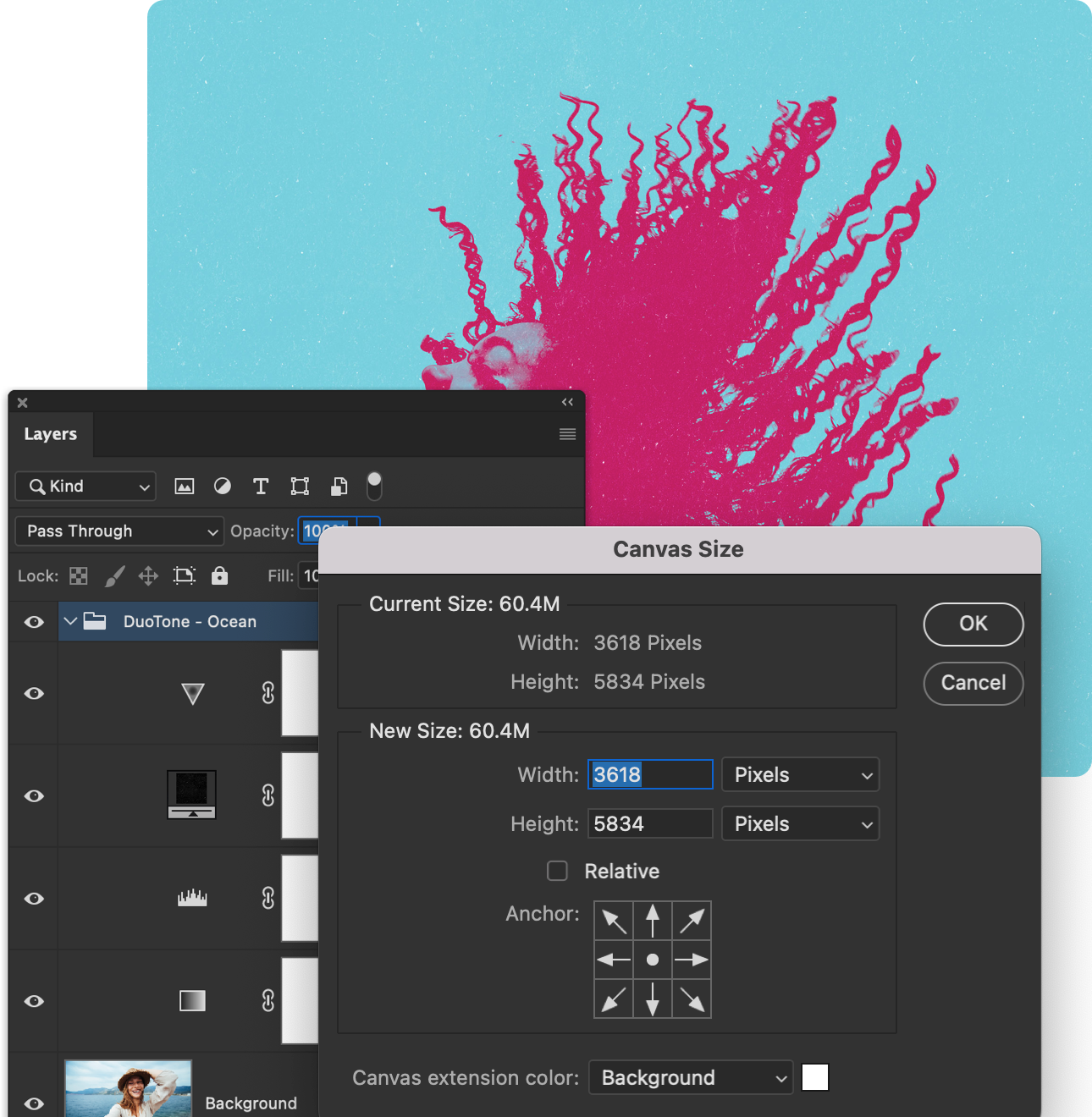 Any Resolution.
DuoTone Photoshop plugin works by adding multiple adjustment layers to your active Photoshop canvas, resulting in no limitations on pixel density, canvas size or performance limitations.

Works with all 
resolutions & canvas sizes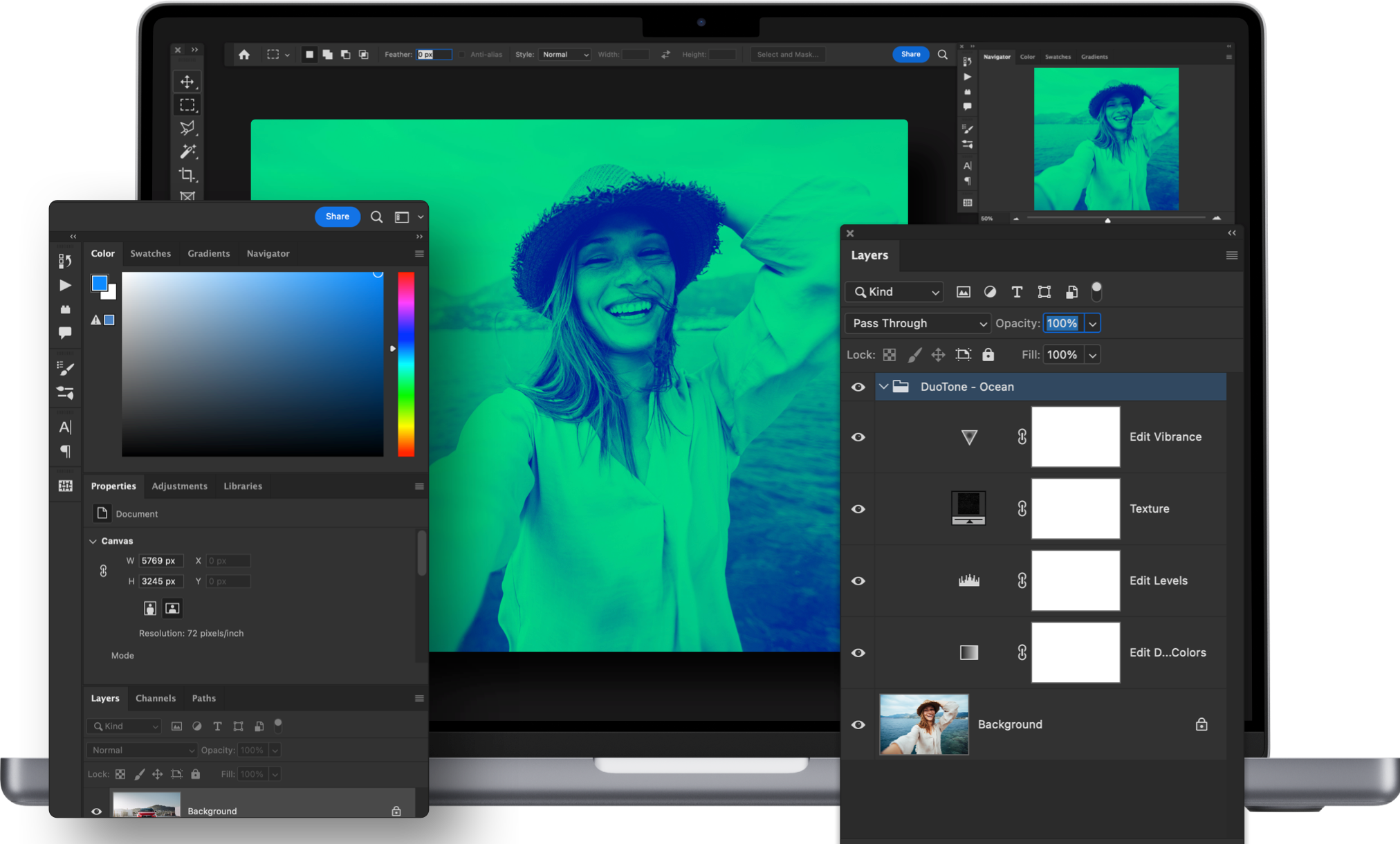 Lightweight.

Packed into 1 lightweight Photoshop plugin, DuoTone has 30 inbuilt colour map effects to add to your images, removing the need to store large design template files on your computer.

Native Adobe Photoshop 
UXP Plugin
Invert Option.
Using the invert option, you can set the direction of your gradient maps before applying the DuoTone effect. This feature becomes helpful when working with overlay dark or inverted images.

Invert DuoTone
Color map direction
User settings.
Utilising Photoshop's API and local storage methods, DuoTone saves your settings so next time you open Photoshop, you can continue from where you left off. A great feature that we'll continue to develop and work with for future releases.

Texture and user
settings saved locally
30 DuoTones.
Included in one easy-to-install Photoshop plugin, DuoTone includes 30 unique colour maps to add to your images. View pre-made previews within the add-on to visualise what each effect will look like before applying to your artboard or image.

Edit settings
to get unique results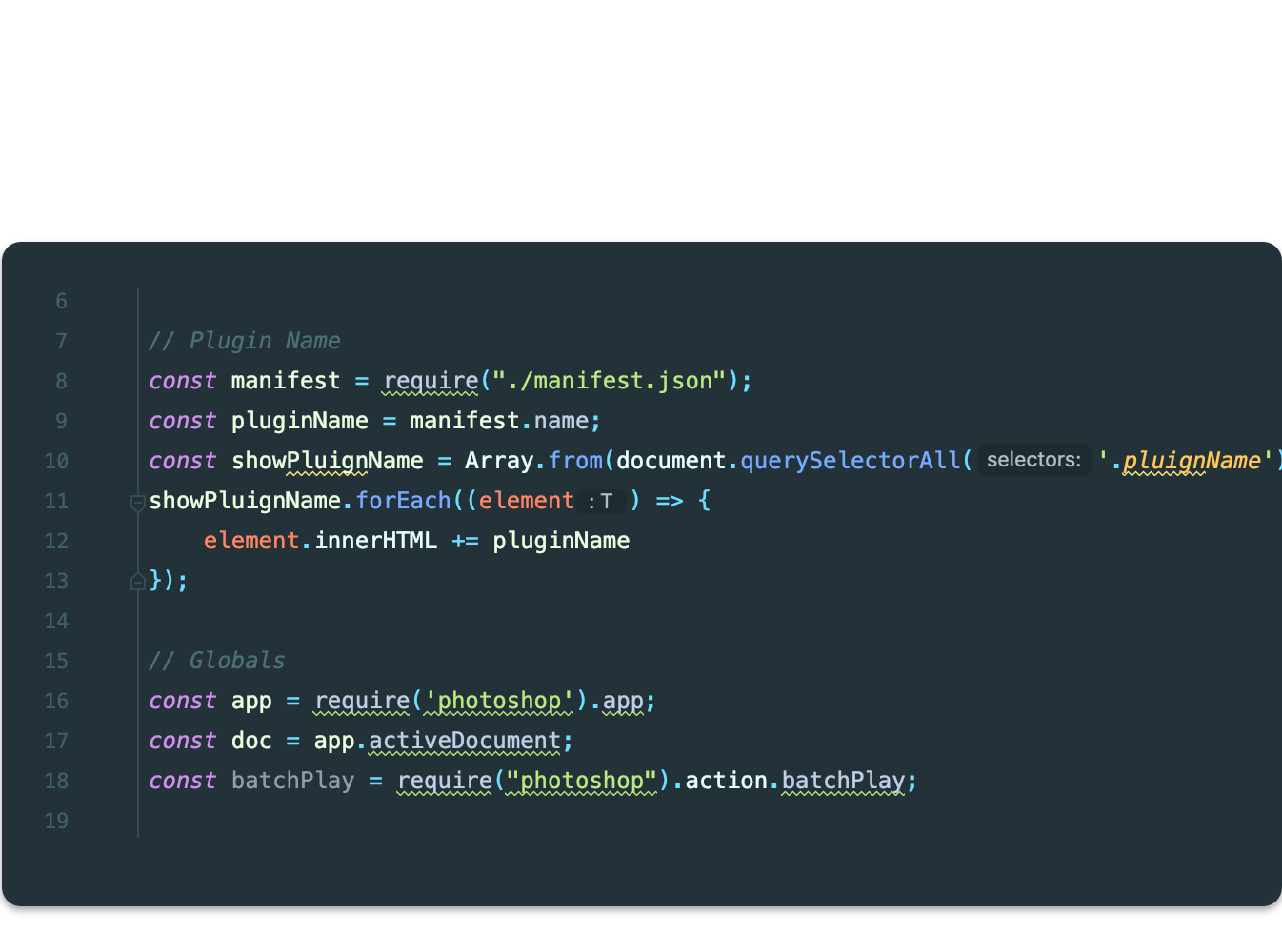 Code driven design.
At Vexus, we're exploring the relationship between design and software, to help create beautiful and unique outcomes, for designers all over the world.
Built with native
Java Script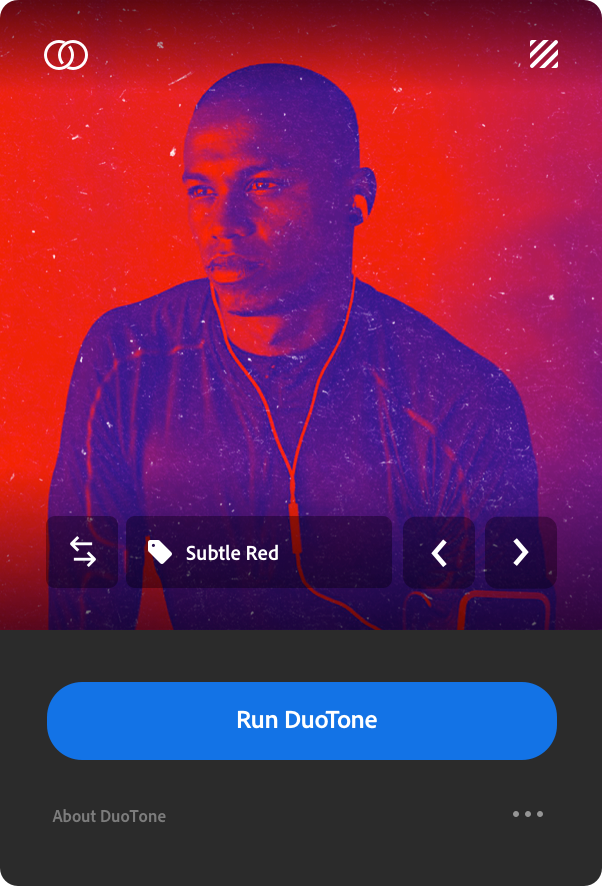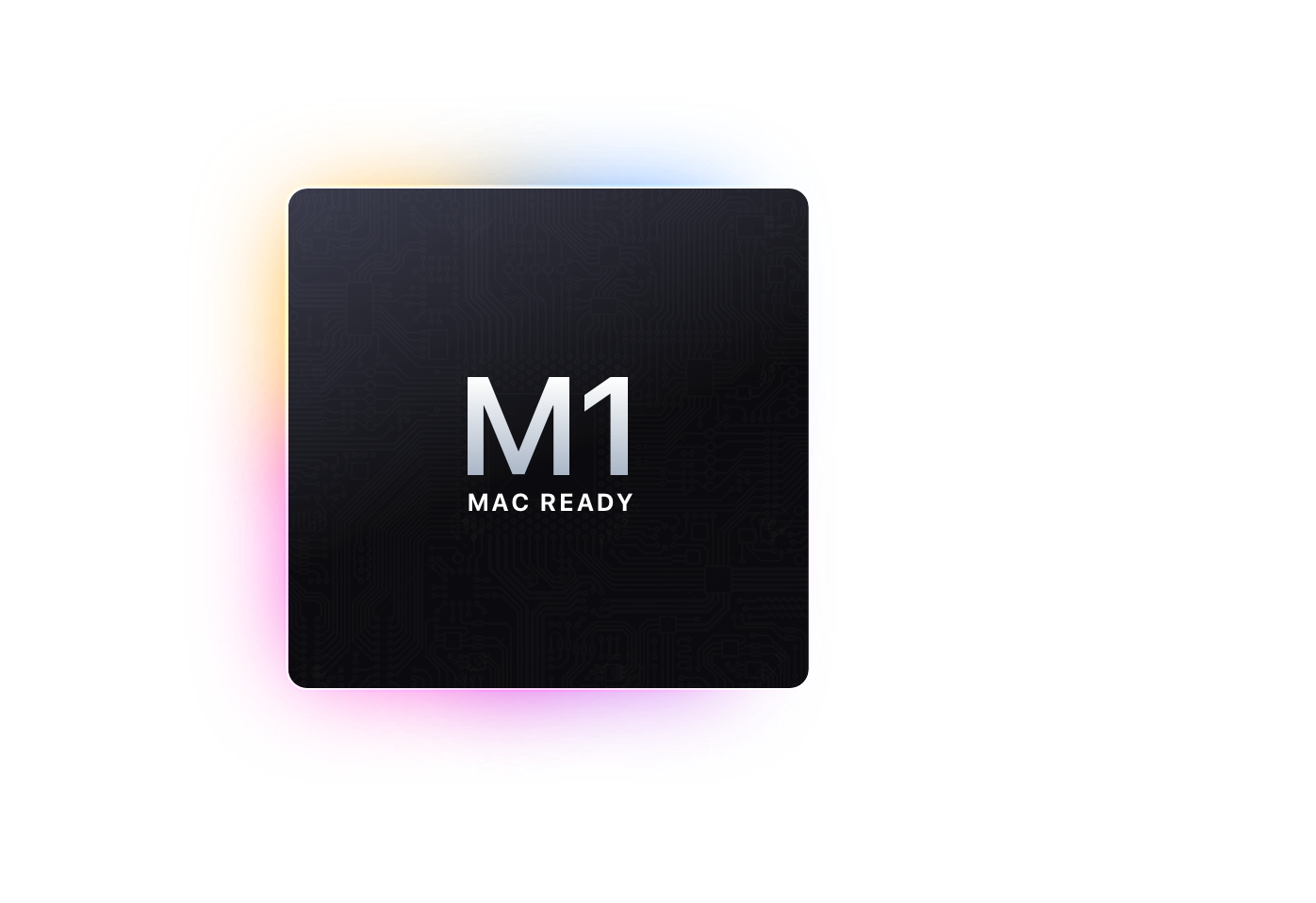 M1 Mac Ready.
Tested and developed on the M1 Mac, all Vexus Photoshop plugins will install and run natively in Photoshop, giving you the best performance and reliability when you need it most.

M1 Mac Ready
Mac + Intel compatible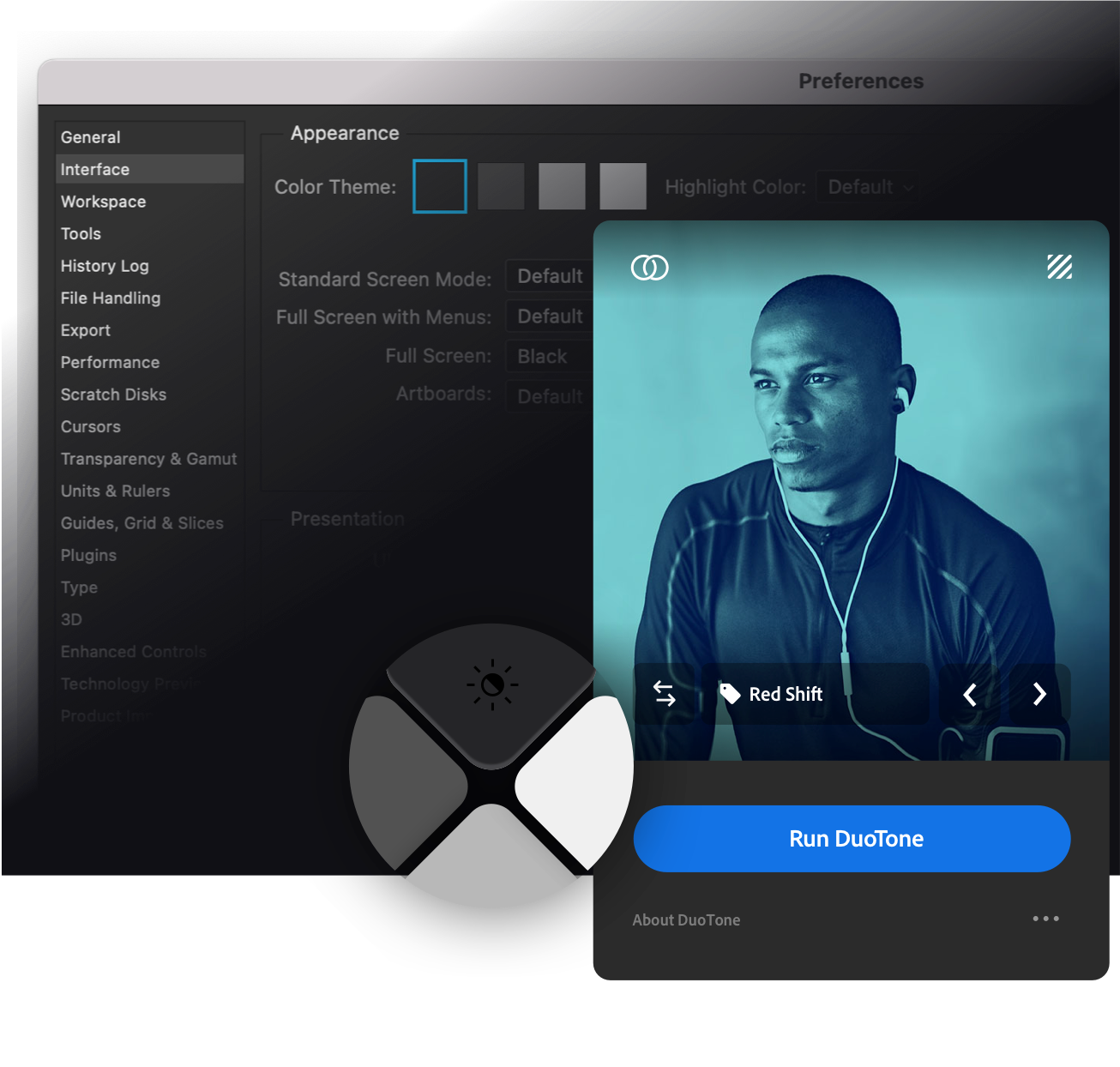 Lighten the mood.
Using the UXP and Photoshop API, DuoTone takes advantage of theme awareness, meaning your plugin will seamlessly integrate with the look of Photoshop, regardless of the interface color theme you select.

Photoshop
Interface awear
Photoshop Duotone Effect.
Select from 30 predefined DuoTone effects to apply to your images. Stack effect and continue editing with our non-destructive use of adjustment layers. Add a grunge texture effect to every effect to get an even gritter look for your images and artwork.

Before & After
Vexus DuoTone Plugin
*
DuoTone is a free premium Photoshop UXP Plugin for Photoshop 2022 (23.4.1). Hand-coded to suit Photoshop's new UXP plugin environment, DuoTone comes with 30 vibrant colour maps you can easily add to any of your images with just 1 click. 
Once installed, DuoTone feels integrated into the Photoshop interface and can be docked anywhere in your workspace. With its interface theme awareness, it changes color when you do. Just one of the clever features DuoTone offers. 
View full details