iPhone Mockups
Spline.design iPhone 14 Pro 3D mockups.
Animate in spline
If you're a Spline.design user, you can purchase the spline project files and import them into your spline app to animate and make changes as you like.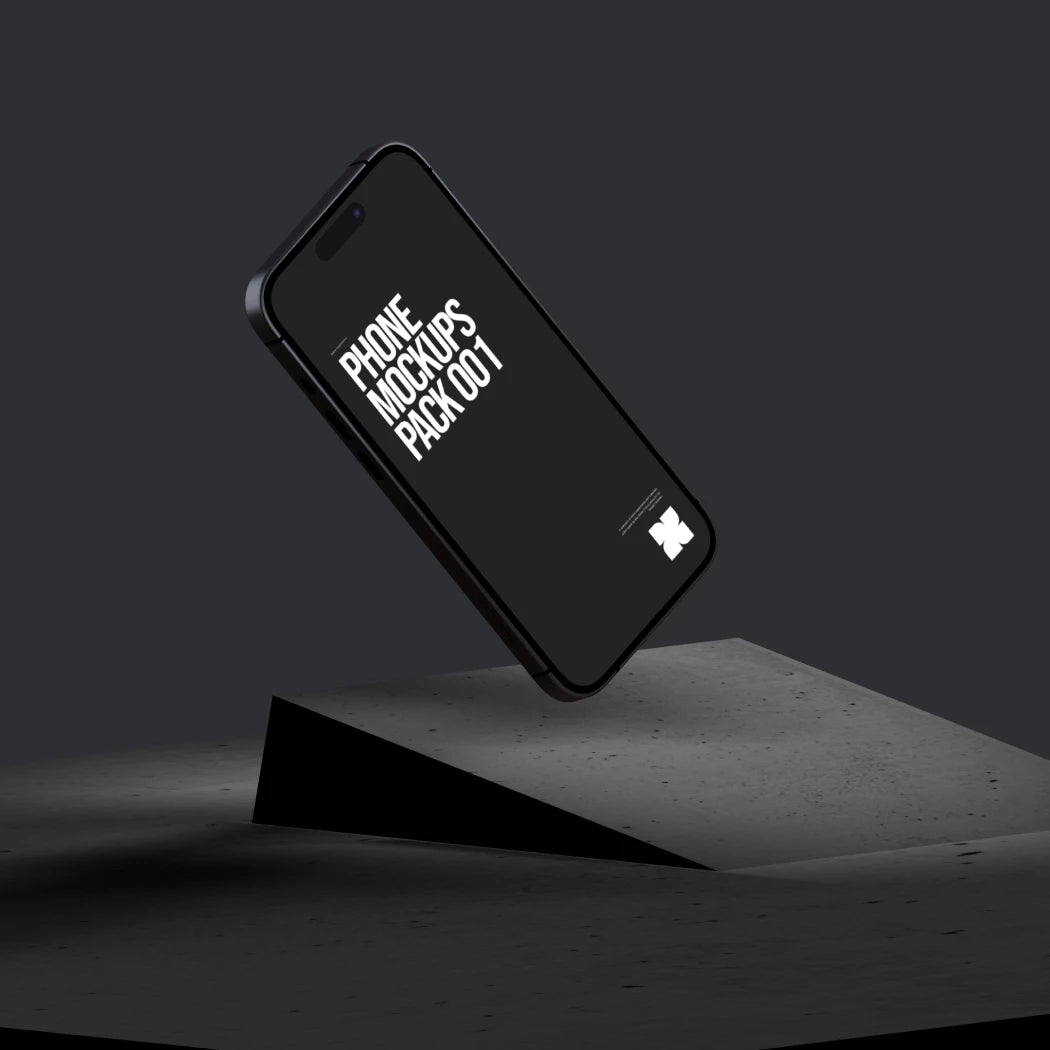 15 mockups
Each iPhone 14 pro mockup is a unique and visually dramatic scene like no other. We utilise classy wood, marble and concrete textures so you can present your mobile designs in a show-stopping way.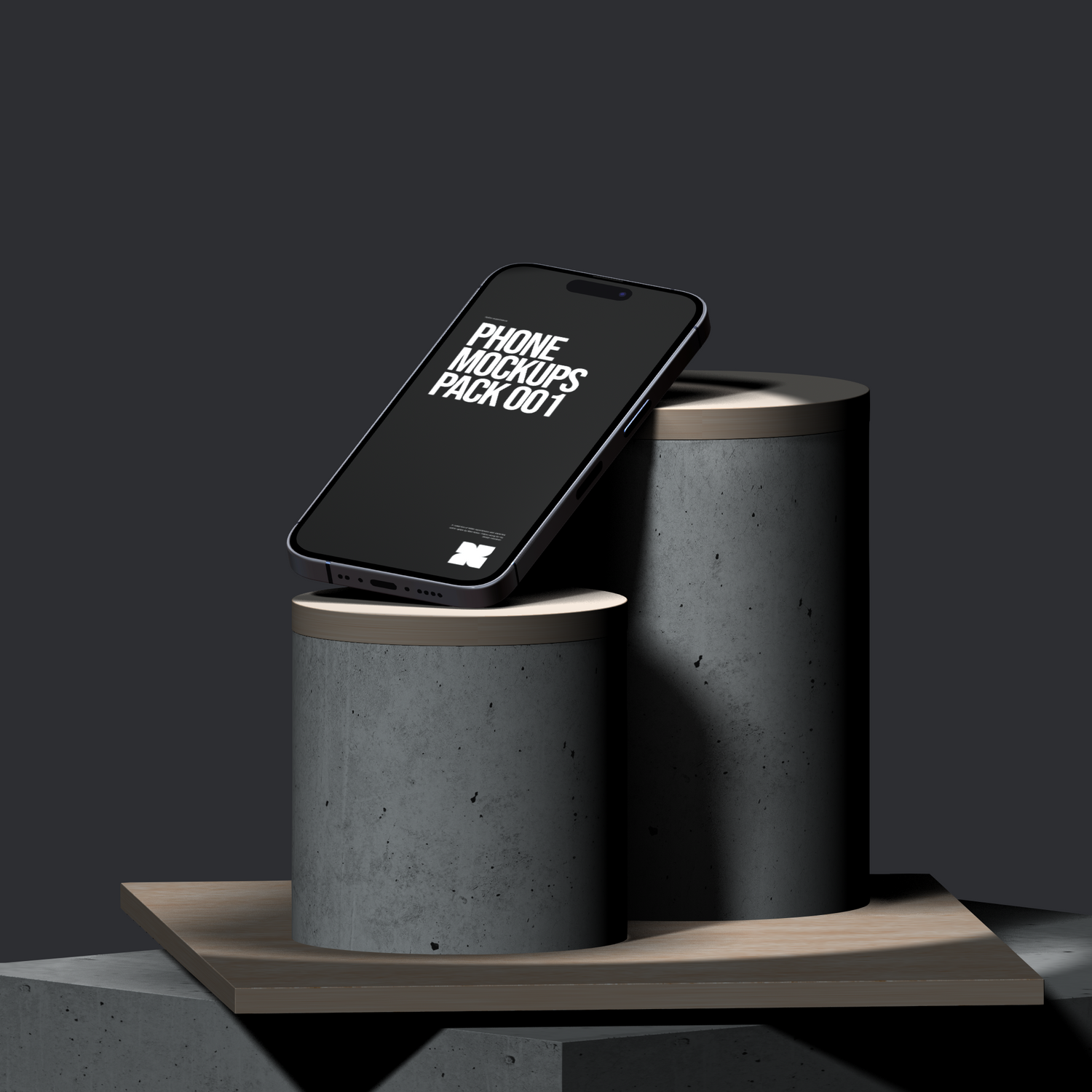 Editable
Each iPhone 14 Pro mockup scene is created in Spline. Download the original Spline design project files to edit the scene even further. Photoshop PSD version coming soon.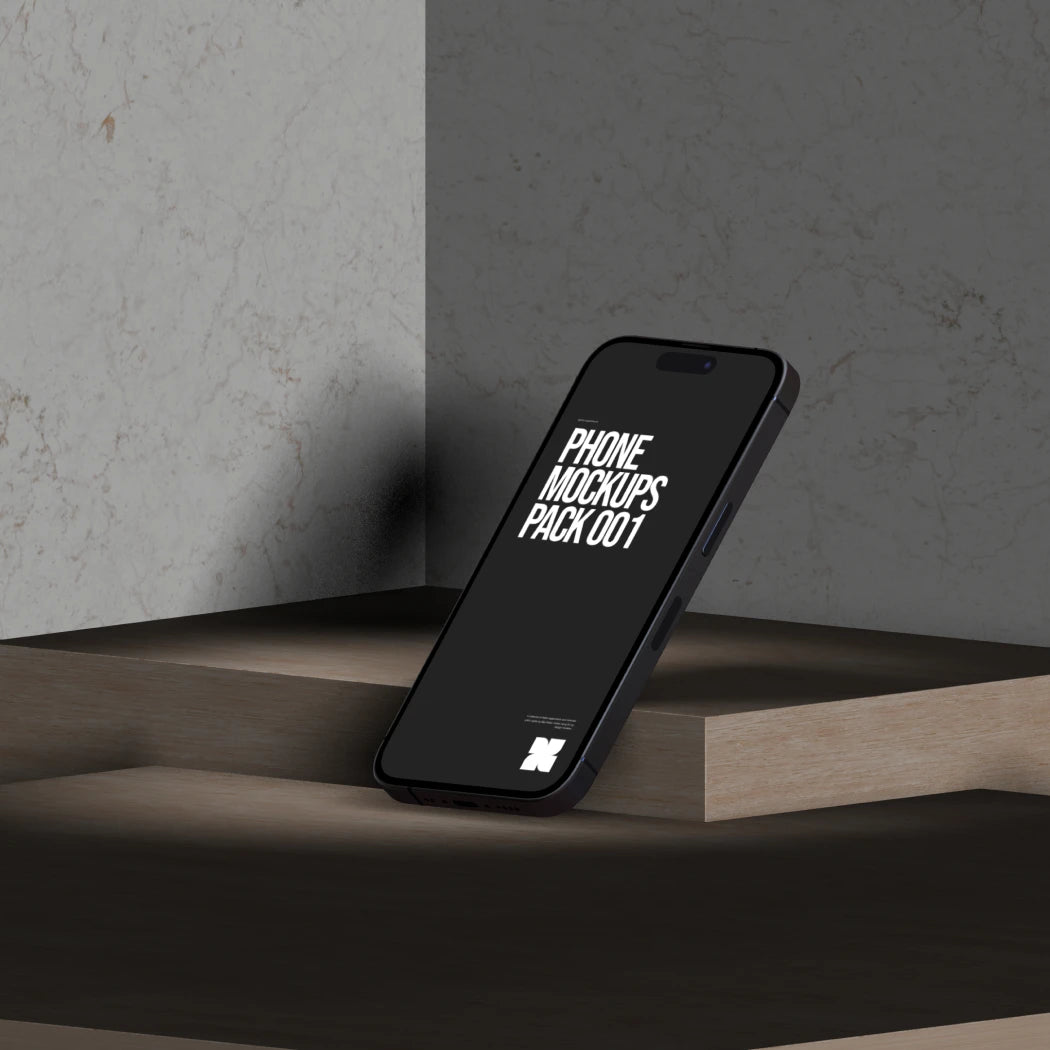 Edit in Spline
Edit everything from the materials to the lighting. Just import the spline project files into your spline project.
15 Scenes

15 unique iPhone 14 Pro mockup scenes that showcase wood, concrete and marble textures.

15 Unique
3D generated scenes
Realistic materials
We've created 15 artistic and dramatic iPhone mockups using interesting materials and lighting.

Classy Scene
& materials
High resolution
15, high quality iPhone senes to use in your designs. All assets are 4000px by 4000px.
4000px by 4000px
scene files
Hand crafted
Every scene mockup was designed by hand to create a truly unique iPhone mockup asset set to use in your next design.

Hand Crafted
to get unique results
Pack 001
Some of the most artistic iPhone mockups on the market, these mockups utilise light and materials within Spline.design app to give a realistic photogenic look.
Made in spline
Designed with spline.design fully in the browser. Create 3D scenes, edit materials, and model 3D objects.
Figma Demo
Using Figma? Great, so are we. Grab the demo figma file on our community page.
Get the figma file
Questions
How are the files delivered?

All files are delivered as a downloadable zip file.
Spline files

Spline Files
If you purchase the Spline project files, each mockup can be imported into Spline and edited.

Download the sample to have a see first if you are unsure.

Photoshop PSD (Coming soon)
If you purchase the Photoshop PSD files, you'll get a zip download of all the mockups in PSD format. These files are editable using smart objects.
How were these made?

All the mockup design assets we're designed using Spline Design software, then made easily editable using smart objects within Photoshop.
Licenses

Do what the hell you want with these.
However, please do not resell the assets as is on a marketplace or similar platform. Not for resale.

No attribution required, but always welcome.

For any clarity licenses, please contact us and we're happy to help.
*
Regular price
Sale price
$0.00 USD
Unit price
per
Sale
Sold out
Our iPhone Mockup Pack 001 features 16 high-quality iPhone 3D mockups built in Spline.design. They are easily adjustable and customizable for your individual design needs.
View full details